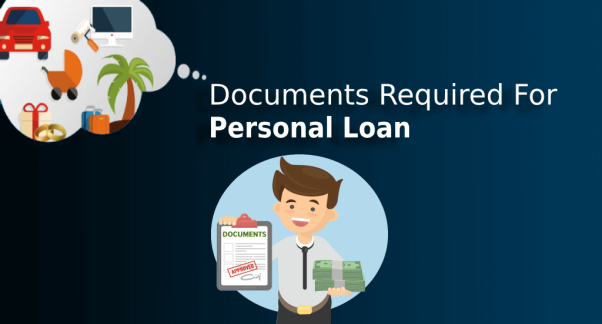 All You Need To Know About Documents Required For Taking Personal Loan
A personal loan is a great way to meet your urgent financial requirements. It is an all-purpose loan with which you can fund both personal and professional needs. With lenders offering instant personal loans in India, You can fund expenses related to a family wedding, your kid's education, vacation, and medical treatments in a few minutes. To benefit from this collateral-free loan, you will have to submit a few documents that prove that you meet the lender's eligibility criteria.
Take a look at the documents and eligibility criteria in detail so as to increase your chances of getting an approval for your personal loan application.
Documents Required For Personal Loan
Your identity, income, and address proof are showcased by documents your lender requires you to submit. The list of documents may vary across lenders and are different for salaried and self-employed individuals. Here are the common documents that you need to submit when applying for a personal loan.
As a Salaried Borrower
Identity proof: Copy of Aadhaar card, PAN card, passport, election ID, or driving license.
Residential proof: Copy of utility bills, passport, or ration card.
Ownership of residence proof: Utility bills, property documents, or maintenance bill.
Income proof: Latest three-month salary slips and Form 16 for the current year.
Job continuity proof: Employment certificate, certificate of experience, last 6 months' bank statement of your salary account.
A passport-size photograph.
As a Self-Employed Borrower
Identity proof: Copy of PAN card, Aadhaar card, driving license, election ID, or passport.
Residence proof: Copy of ration card, passport, or utility bills.
Residence ownership proof, office address proof, office ownership proof: Copy of utility bill, maintenance bill, or property documents.
Business existence proof: Last three years' ITR, a copy of tax registration, shop establishment act, and license of company registration.
Income proof: Last two years ITR along with financial statements like computation of income, balance sheet, P&L account, audit report, 1-year bank statement of savings and current account.
A passport-size photograph.
Eligibility Criteria For Personal Loans
Lenders require you to meet certain eligibility criteria to avail a personal loan. Though these may vary across lenders, here are the common ones:
You must be a resident Indian.
As a salaried employee, you should be between 21 and 58 years. As a self-employed individual, you should be aged between 25 to 65 years.
You should be earning a regular source of income, the limit of which varies across lenders.
As a salaried employee, you should have a work experience of at least two years and be employed in the existing company for a year at least, whereas, self-employed individuals should have a minimum experience of three years.
You should have a credit score of 750 and above.
Once you meet the eligibility criteria, gather the required documents and you are ready to apply for a personal loan. You can apply for a personal loan both online and offline.
Apart from submitting the right documents and meeting the eligibility criteria, there are some other tips that can get you the best deal on a personal loan, such as maintaining a good credit score. To get the best deal on an instant personal loan in India, scout for lenders offering nominal personal loan interest rates on convenient repayment terms.
For instance, with a Bajaj Finserv Personal Loan, you can enjoy a high loan amount of up to Rs.25 lakh that you can repay comfortably across a tenor spanning from 12 to 60 months. Use the EMI calculator to ascertain affordable EMI amounts. This loan is truly instant as your application is approved and disbursed in just 24 hours! Also, by availing this loan on flexi terms, you can enjoy flexible withdrawals and repayment and save up to 45% on EMIs. Check your pre-approved offer to view your customised deal on loans and other financial services and get a hassle-free online approval instantly.
Documents Required For Personal Loan
Eligibility Criteria For Personal Loans
instant personal loans
Personal Loan