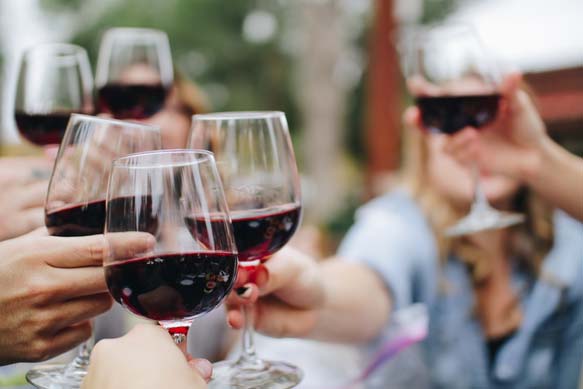 How to Host the Best Wine Tasting Party Ever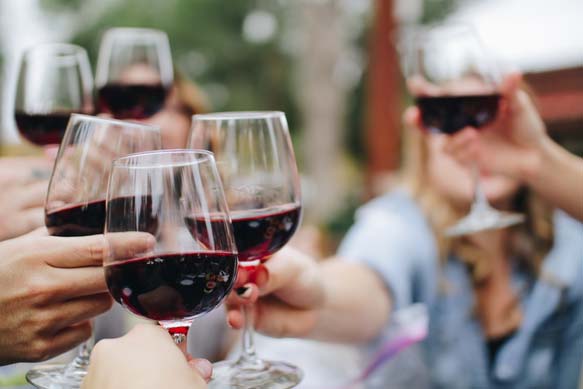 Are you fond of wine and looking for an idea to experience the swirl, sniff and sip routine of tasting it? If yes, you can host a classy wine tasting party with your friends or family. All you need is some amazing tips to make it a fun and unique event. Here is some information you need to succeed in hosting the best wine party ever.
The Wine and the Theme
Firstly, you need to decide upon a theme, which in this case would be to choose the different types of wine (red, white, sparkling, dessert, rose) you wish to taste or your guests would prefer. Try to search out for some of the best wines from the local vineyards and wineries. To mention some of the best wines in the world are the Screaming Eagle or Abreu Vineyard 'Thorevilos' Cabernet Sauvignon from Napa Valley, Chateau d'Yquem from Sauternes, Portuguese white wine or Pinot Noirs from different regions. France and Italy are the best wine-producing countries in the present age. Find whichever is available in the local stores of your region to taste the best sellers.
For the theme, you can also think of a paring item compatible with the lineup you have prepared. Such as, you can go for 'wine and cheese' or 'wine and chocolate'. For 'wine and chocolate' theme, order some personalized chocolates to give a personal touch and make the event memorable. Some other choices are 'blind tasting', 'vertical tasting' and 'horizontal tasting'.
The Food
So, your party shouldn't be all about wine. Ideally, you shouldn't drink on an empty stomach. Keep some snacks or a light meal ready on the table before starting with wine tasting. You can serve breadsticks, cheese straws, dried fruits, pistachios as appetizers. You also have to decide whether you want to serve dinner after the tasting. Inform your guests about the plan when you send invitations.
The Music for Ambiance
You will need a playlist of suitable songs to go along with the party theme to create an ambiance. Wine is relatable to elite, classy, warm, sexy and confident. Find out songs which can match this atmosphere while doing a wine tasting. Your pretty girlfriends might come decked up in beautiful girls party dresses. If you have the budget you can also arrange for live music to keep their spirits high.
Here are some wine-themed songs to suit your party.
'Red Red Wine' – UB40
'All the Wine' – The National
'Radiohead' – High and Dry
'Into the Mystic' – Van Morrison
'Lovely Day' – Bill Withers
'Sophisticated lady' Thelonious Monk
Keep all Supplies Ready
You will need a variety of supplies for your wine tasting party. Here are the essentials-
Wine Glasses. Do not use tinted glasses. (Preferably two for each guest to get a better taste of different wines)
Corkscrews (some backups)
Wine Opener
A Spittoon (either one single large bowl for common use or separate paper cups for each guest)
Napkins
White table-cloth for a clear view of the different wines you have displayed. Also, give the finest lighting on the table.
Palate Cleanser
Dump Bucket
Pitcher of water for guests
Wine bags (blind tasting)
Your wine options may not cater to some guests, so keep a stock of other liquor options like Louis xiii cognac or some premium whiskeys. Let them remember you for being a thoughtful host.
Select a Good Timing      
Wine party is suitable for any time around the year. But if you want your theme to match with the timing, then host a white wine party during summers and red wine during winters. The timing of the day also matters. Your guests would be coming solely for wine tasting. Keep a tasting session somewhere between 4 PM to 5 PM and the dinner can start after 8 PM.
Set the Table
The smell around the tasting area should be kept neutral. You can keep some mild aromatic flowers on the table and light unscented candles. Try to avoid anything scented, which may moderate the wines' fragrance. While inviting your guests, drop a hint to them as well. Keep some information about each and every wine you have served on the table. You can easily get the details from the internet or the producer's website. Also, provide pen and paper, if you want to do it professionally by taking wine notes. Each bottle of wine may have a very good story to tell, maybe a rich history, global culture, and so on. To give an example, Stella Rosa Black has an interesting history of its origins. Keep all the facts checked thoroughly.
As a host, you need to make sure your guests do not go overboard and get wine-wasted. Ensure their safe ride back home. Some other pointers to keep in mind are serving wine correctly at the right temperature, try out wine tasting techniques, and try to keep the party intimate. Like-minded people, having similar interests in wine choices can make the party even more enjoyable.
host wine party at home
host wine tasting party
wine tasting party