Shoes can be depicted as the empty vessel of our dreams and targets which are achieved by the selection of a perfect quality of sole that matches with the interaction/satisfaction of your soul. This perfect sole selection can protect our feet bringing us to directions and always delivering us to a location in time. Having a good quality sole enables us to travel great distances and protect us from the extremes.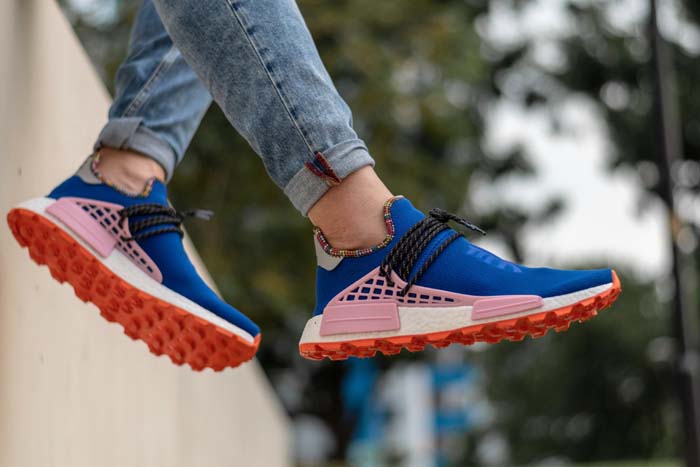 Here, in this article, we will let you understand how our soles reflect our souls. We will explain in later section about all ailments and aspects of the feet which are examined as overall shape, shoes, broken nails, calluses, footprints and bunions.
Gone are the days when all walking boots were made of stiff and heavy soles. Now-a-days, there are huge amounts of choices, from the lightweight & flexible modern walking boots to waterproof quick draining, faster drying shoes. Here we will discuss few soles and its quality.

Rubber Sole (RB)
Shoes with RB marked basically means that the outsole is made with either hot press molding, sub-natural or recycled rubber. To ensure that the rubber sole fits the surface, the molded bottom is ground and shortened. The main advantages of rubber sole are that you get superior quality to wear resistance,non-slip, good flexibility, good hardness, bending, and waterproof as well as greatly extended contraction stability as rubber has standard qualities of being bendable and waterproof. This type of rubber outsole will help you break in your standing shoes real fast. The main disadvantage is that some rubber sole tends to make your work shoes a bit heavy.
Polyurethane Bottoms (PU)
Great sole needs to be Polyurethane outsole designed to achieve all the good qualities of a great sole. It has durability, comfort, fitness for the purpose of a sole and is also very affordable.PU is basicallya polymer material, divided into two kinds of oil-based and water-based foam by the A / B / C polyester material which is practical, waterproof and has excellent long term mechanical properties.
It is known as the "fifth largest plastic" which is a new kind of organic polymer material used for the manufacture of high-grade leather shoes, sports shoes, sneakers. The advantage PUholds is that it offers excellent wear resistance and is soft, flexible, comfortable,low density, superb shock absorption, good resistance to oxidation, decent slip resistance, good chemical resistance, corrosive environmentally friendly and easy to fold.
EVA Outsoles 
Ethylene Vinyl Acetate-vinyl acetate copolymer in short EVA is a polymer material, commonly used material for sock liners, midsoles, outsoles and even entire shoes. This sole is used in jogging, walk, casual shoes, and the foot training shoes in the bottom. EVA is named as one of the best shockabsorbing properties on Earth. Because of this feature, every major top line brand uses it on their shoes. It comes with a number of advantages like lightweight, good elasticity, incredible flexibility, easy to fold, with excellent coloring, and suitable for all kinds of climate.
TPR Bottoms
TPR soles refer to Thermoplastic Rubber, or SBS modified shoe that was patented back in 1975. TPR sole includes various categories like TPV, SEBS, SBS, TPO, TPU, EVA and other products which are produced by molding and compounding rubber granules from solid raw materials. Old car tires are used by some of the manufacturers to prepare its outsole. This helps in immense slip resistance and great shock absorption but it tends to compromise a bit on comfort. It is good for an outdoor adventure but not for conditions where you have to stand all day on the job. It offers great advantages like easy shaping, cheap, high strength, high coefficient of friction, a lightweight, comfortable, high elasticity, easy to stain, good ventilation, etc.
Polypropylene Plastic (PP)
PP known as Polypropylene is a high density, linear polymer of high crystallinity, non-side chain with excellent overall performance. When not colored white/translucent, it is lighter than polyethylene. It is more transparent than polyethylene but also more rigid than polyethylene.It caters to various advantages like density, hardness, good heat resistance, strength, stiffness. It accounts for good electrical properties and high-frequency insulation from humidity and corrosion.
PVC Outsoles
If we think of PVC, water pipes come to one's mind but it is not just for making water pipes. PVC polyvinyl Chloride is boating of unmatched mechanical strength that offers your shoe incredible insulation properties. PVC outsoles provide a synthetic alternative to leather. It has light yellow, translucent, shiny qualities and is very cost effective. PVC has a quality to be molded into different shapes. It has a number of benefits as most of the cheaper, oil resistance, abrasion resistance, and good insulation properties.
BPU
It is an improved form of Polyurethane materials. This new version comes with environmental protection as well as surprisingly low density feature. Be very careful while buying this sole as BPU is the thickest-skinned outsoles in the market. Thanks to the various advantages for this sole like extra toughness, low-density (ultra-light weight), they are very resilient, surface structure (smooth surface) thick-skinned, good toughness, not easy to break and offer great weather resistance too.
ABS Outsoles
ABS stands for Acrylonitrile Butadiene Styrene. Acrylonitrile – butadiene – styrene copolymer is a modern age outsole. This type of sole is characterized as tough, durable and does not contain any toxins. On other side, ABS is also pale ivory, non-toxic, tasteless. ABS outsoles come with excellent overall performance and are known for great impact, strength, abrasion, resistance, easy molding, good dimensional stability, good electrical properties, chemical resistance, dye ability, molding and incredible stability. With a low thermal deformation temperature, flammable, poor weather resistance, it is not suitable for people who work in extremely hot areas.
As you got to know different souls, the best way to break in a new pair is when you wear them. Don't wear them outside right away because you will scratch the bottoms. Wear first in the house to make yourself feel fit in that shoe. We recommend you to personally test any new model of shoes. Try out all kind of new custom outsole and then you will find the best sole for your soul!
Brief Bio: 'Tracer' an established Indian shoe brand, offers a wide variety of sport shoes, leather shoes, sandals and slippers for men, women and kids. With a strong belief that "Ever Step Matters", Tracer aims at manufacturing high-quality products for people from all walks of life.