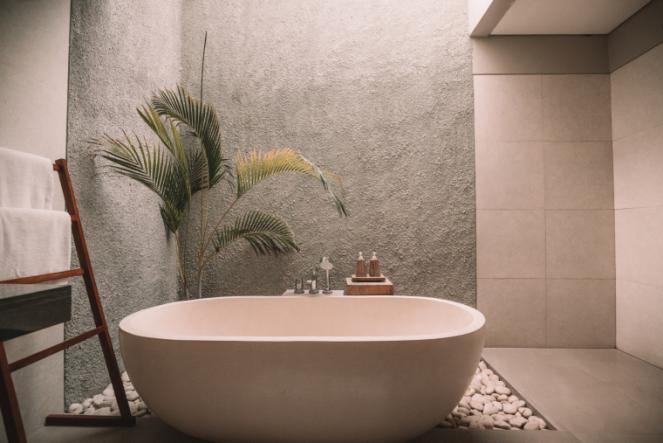 10 Remodeling Tricks That Add Some Wow Factor To Your Old Bathroom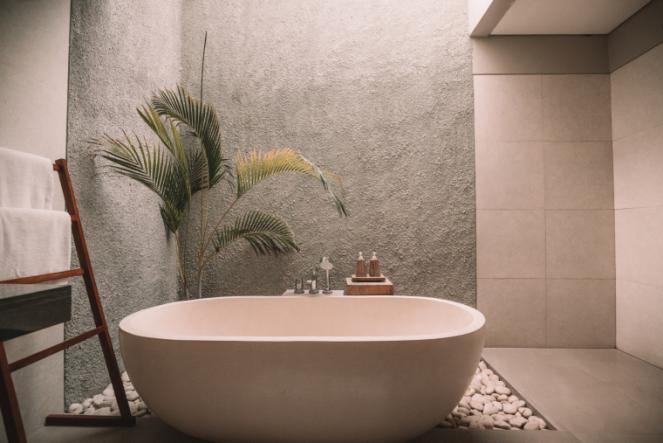 It's safe to say that your bathroom is one of the most important rooms in your home. This small room gives you comfort, privacy, and pampering that no other room in the house could ever provide. However, we can also agree that it's usually the most neglected space in the house.
With this, it might be a great idea to give this secluded room a much-needed makeover. A few tweaking can transform your small and old bathroom into looking fresh and glamorous – a space you'll never want to leave. Here are 10 remodeling tips you might want to keep in mind.
1. Invest in glass walls
A bathroom with glass walls that let you to stare at a picturesque landscape is everyone's dream bathroom. That's why more people are turning to kit homes and having their homes settled on sites closer to nature. Experiencing the beauty of the great outdoors, from its visual appeal to the natural harmony of chirping birds and flowing water, makes your bathing experience more pleasurable.
2. Let nature in
While the former idea isn't applicable to all, you can still bring the beauty of nature in through nature-inspired elements and smart use of natural light.
Bathrooms with an earthy ambiance are the best bathrooms to pamper yourself in. You may paint your walls with warm, neutral colors or add honey-hued wood details in your interior, like a wooden countertop and cabinet, and cedar-paneled walls. Using river rocks for your floor design is also a great idea.
For your finishing touch, don't forget to add something alive and fresh – like potted plants and fragrant flowers to filter bathroom toxins and promote a fresh and airy atmosphere.
3. Refresh your boring wall with wallpaper
Neutral and muted colors may be the safest choice for your wall paint, but they often lack character.
If you're not committed to painting your walls with a livelier palette, cover your bathroom walls up with murals and wallpapers. Give life to your sterile bathroom using geometric patterns, flora and fauna prints, or an unexpected design that best describes you.
4. Update your standard tiles
There's more to bathroom walls and floors than white subway tiles. Think natural stone, granite, glass, marble, limestone, and Terra-cotta for a more luxurious look.
5. Add layers and levels
If you're opting for an understated yet elegant design, think of layers and levels. Bring elements that can create depth in your plain bathroom space.
One way is to have a dropped or recessed ceiling. You can also use interesting textures like simple wooden details or mosaic tiles for your accent wall, floor, countertop and cabinets. As for levels, which help create distinction, you can have an elevated space inside your small bathroom. Lift your shower cubicle with one or two levels or have a sunken space, like a sunken bath tub.
6. Decorate with statement mirrors
Are you someone who spend more time looking in the mirror to groom yourself? Go punch up your dull bathroom vanity with a striking statement mirror.
Large mirrors with intriguing shapes and frame designs are a great way to add visual interest to any bathroom space. And besides, wouldn't it be nicer to stare back at your reflection, boxed with a captivating frame?
7. Create drama with lighting
The perfect lighting fixtures not only add drama to your otherwise boring bathroom – the perfect lighting can affect your mood and how attractive your reflection looks.
Make sure to add dimmers onto the light switches so you can create ambiance at the moment's notice. Candle lights can also add warmth and visual appeal to your bathroom, making it more sensual and soothing. Not enough wow factor? You can never go wrong with an eye-catching chandelier.
8. Invest in a one-of-a-kind throne
It doesn't matter if you live in a sprawling mansion or those small, cabin-like kit homes – sitting in a great bathroom "throne" makes you feel like a royalty.
Swap your standard white, oval toilet for something unique – like chrome, matte black, or popping, retro-inspired colors that simply add a unique edge to your bathroom or powder room. You can also invest in modern ones that offer a cleaner design, cutting-edge technology, and eco-friendly flush options for water conservation.
If you can't afford these modern upgrades, you can still stylize your throne the budget-friendly way – seat covers.
9. Incorporate unexpected furnishings
Who says your bathroom should only be used for personal hygiene purposes? One way to make your bathroom interesting is placing some pieces you don't usually see in bathrooms but can make your experience like no other.
You may place a small side table or a sleek bookcase so you can feed your mind while sitting on the toilet. A small bar with wine bottles and glasses beside your hot tub also helps your me-time become more soothing and relaxing. Wall art pieces are great additions too.
10. Accessorize
No time to remodel the entire bathroom? Make it more visually appealing through accents and accessories.
Add pops of color with shower curtains, cabinets, rugs, seat covers, and even the smallest details like soap dishes, hand-wash containers, and trash bins. Add some shimmer by replacing your standard towel bars and racks, faucets, bidets, and shower heads with gold or copper fixtures.
Lastly, add some scented candles and rose petals to satisfy your olfactory.
Author Bio: Carmina Natividad is a daytime writer for PAAL Kit Homes, a renowned construction company that specializes in manufacturing and supplying top-quality steel-framed kit homes in Australia. She loves writing articles focused in real estate and interior design.