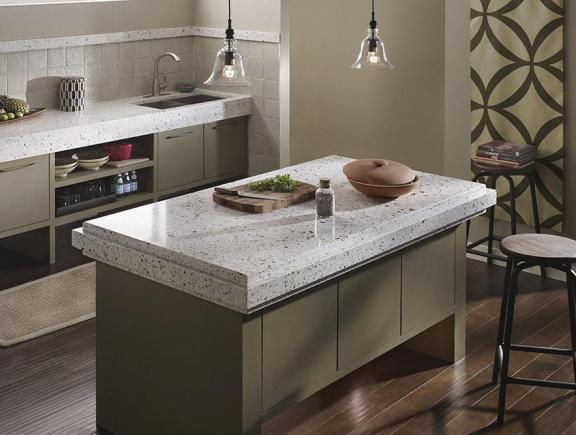 5 Quartz Countertops questions to ask to get the right one for you
Looking forward to making a wonderful kitchen with your new quartz countertop? Considering quartz for the very first time may leave a scope of some doubts in your mind. Therefore, there is no need to shy away. Simply ask these simple questions from yourself, as well as the supplier, when buying quartz countertops.
It will give you a better idea about the material and its aftercare.
1. Why should I install quartz?
First of all, convince yourself that why you want to install quartz in your kitchen. Some of the good reasons for installing quartz worktops are that it's easy-to-clean, durable, doesn't need sealing and non-porous in nature. Aside from easy maintenance, quartz is available in many attractive tones and colours to match with your home interior.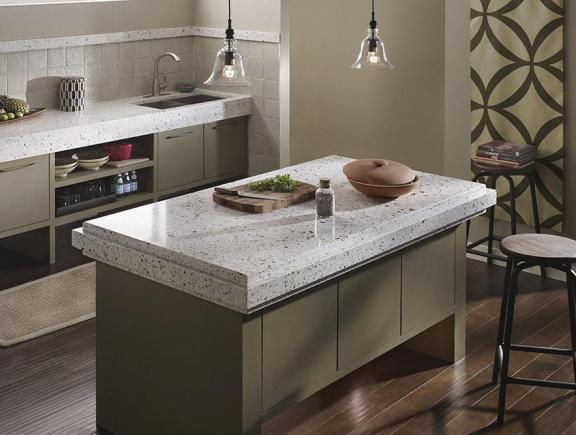 Another huge advantage of investing in quartz, nowadays, is that it is coming in customized prefabricated slabs. This makes the installation much easier and quicker than ever before.
2. What types of finishes are available in quartz?
Apart from the polished and reflective finish, the quartz countertop is available in a variety of finishes to complement your contemporary kitchen design. From the plethora of finishing options, you can pick the right one for your quartz worktop and make your kitchen dazzle in its own unique way.
3. Is quartz countertop full-body?
For those who are not aware, full-body means that the colour and design is all over its body. The answer to this question is that some quartz countertops are full-body while others are not. So, it is a very important question that you must ask your supplier.
The high-quality quartz is engineered with the fusion of resin and quartz and its colour and patterns go all the way into its depth. The quartz is even impervious to staining and bacteria. Therefore, it is the best choice for kitchens that remain busy throughout the day.
4. How long has been the company in business?
Any company with 10 or more years in the business means more experience and a better reputation among customers. The companies that have been in the business for a long duration have already mastered the skills and techniques of installing quartz. Moreover, they offer certain additional benefits to their customers. For instance, some reputed companies offer after installation services, like aftercare, to their customers. So, it is vital to know about their standards and professionalism before signing the deal.
5. Do they offer a warranty and what are their terms and conditions?
Do ask companies about their terms and conditions and do they offer a warranty on their products. Not all manufacturers will offer you all types of covers. But there are few who off warranties on some of their high-quality products.
In case, anything goes wrong during installation or as mentioned in their terms and conditions, you can get cover for your investment. So, it is not bad to inquire more than two or three companies when looking for quartz countertops, as you want to get the best deal on your purchase.
Summary:
We understand that selecting your kitchen countertop can be challenging. If you have never dealt with quartz countertops, it can be even more confusing. It is important that you know all the right questions to ask your supplier or manufacturing company so that they deliver the high-quality product to you.