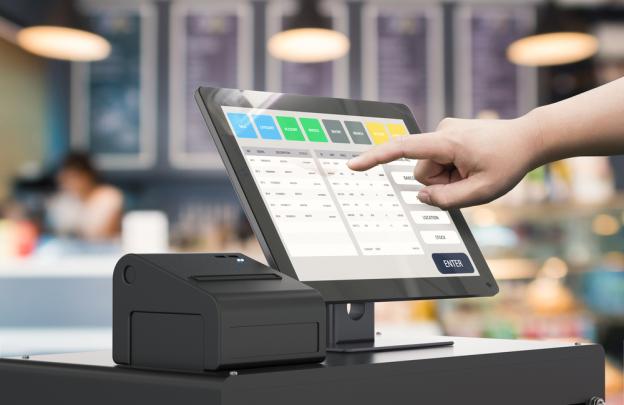 How a POS system can enhance your beauty salon revenue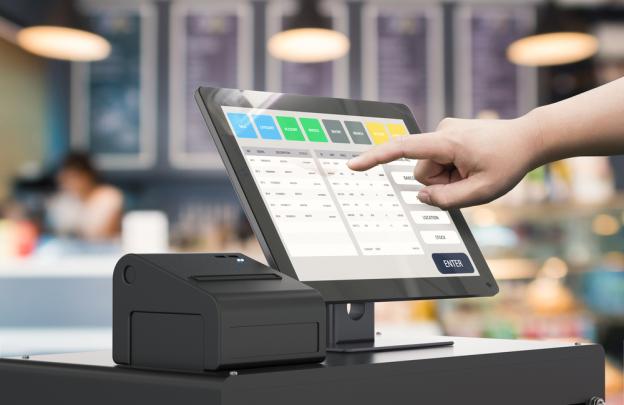 Running a salon is not everyone's cup of tea. It is exhaustive and time-consuming as well. Being a salon owner, you need to take care of a lot of things, like facials, manicures, pedicures, makeup, hair coloring and many more. But don't you think you need to maintain a work and life balance? A survey has shown that 56% of the respondents use paper for customer's booking and tracking.
The inventory software programs in this competitive market give you a liability to calculate when you require to re-order, track the usage, monitor the changes and examine the inventory level as per the items. And, most importantly, the inventory can be controlled right at the cash register with Salon Point of Sale software.
Do you know that a hair salon POS system can make your business profitable and seamless? Salon POS system lets you focus more on important things and helps in generating more revenue for your business.
Don't trust us?
We are giving you the best reasons to ensure that the POS system can enhance your beauty salon revenue. Let's look at them one by one.
Generate revenue with POS system
Explore the following key points to make a noticeable impact in the industry
Efficient track inventory
Usually, you need a different system to track inventory and a different system for payroll. But, with POS software, you can keep track of inventory. You do not need to remember everything as you have a system that will do this for you. It is one of the major benefits of the salon POS system to track the inventory automatically. This software will not only permit you to check the real-time inventory level but also affect your profitability by analyzing which products are the top performers. It notifies with an alert system each time when the product will be sold and when it needs to be renewed.
Clients convenience
Now, clients like to book an appointment online. Being busy, they choose to book at their convenience. Salon POS software gives clients the benefit to schedule the appointment online whenever they want to. This software gives automatic reminders to remind clients about their appointments. It solves the issues of trading emails or playing phone tags and permits the clients to book these features. A right salon will always prefer online booking as a primary feature.
Save time on bookkeeping and Pricing
You can integrate your accounting software easily with the POS system. It will save your time for manually entering sales and expenses. It will save you from making costly bookkeeping errors. You can rather devote this time and can perform other important tasks that are important to execute.
POS systems provide different ways to keep track of pricing, with cost percentage, add-on amounts, custom formulas, and margin percentage. Such as, with the volume discounts, you can go with multiple prices for every item.
Payrolls and commissions
To manage payroll every second week consumes a lot of time. And, outsourcing payroll would be more expensive as well. Salon Software with POS lets you handle commissions and payrolls easily. It lets to create slab wise commission and outline it with the employee details. It will help in more customer engagement. You can track rental payments, commissions, and individual sales.
Easy Upselling
When you are ensured about enough quantity of stock, the next step is to sell them. With upselling, you can increase client retention and revenue on each visit. You can track clients' appointment histories with accurate POS software and send them marketing messages as per their past preferences. Recommendations always help to increase your sales.
Automated reports
With the POS system, you can generate sales reports, profit-loss statements, and client retention. Automated reports with POS software will help to make important business decisions and saves your time directed towards profitability and growth.
Wrapping up
With the salon POS system, you can achieve the heights you want to and generate revenue for your business. POS software is an all-in-one way to keep track of business cash flow. We hope that the above-mentioned points have given you the appropriate reasons that the POS system can boost the salon business.
Author Bio:
This article is written by Julia Ching. She is associated with Salonist, where she is working as a writer. She manages all content management projects and is keenly interested in writing technology, CRM software and Business Software related topics. For more follow her on Twitter @juliaching6
Efficient track inventory
Generate revenue with POS system
hair salon POS system
How a POS system can enhance your beauty salon revenue
Save time on bookkeeping and Pricing