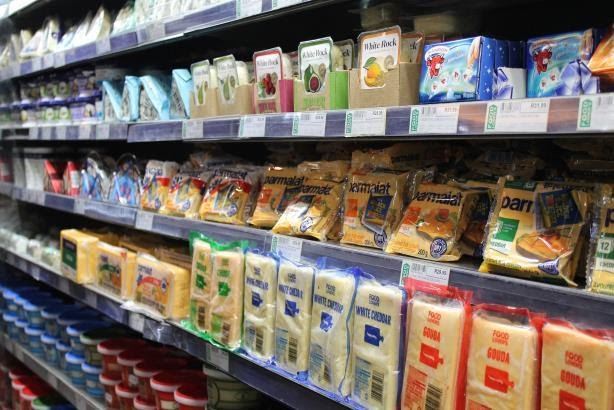 Personalized Grocery Bags in plastic Gives You the Most Quantity for Your Money
 Here are the reasons why plastic grocery bags are best for you.
Groceries are something that almost all the people in the world purchase every single month. People work so hard so that they can buy things and foods that they like. If you are running a grocery store, you are going to earn a lot of money when you do certain things right. You need to provide high-quality products to people who visit your store. Only then, you will have a better chance of earning more. 
You should buy personalized grocery bags to give them to your customers that purchase stuff from your shop. Many people struggle to take things when they do not have something to carry. 
The average amount that an American spends on groceries is somewhere between $286 to $500 a month, depending on the city they are living in. Giving the customers that come to your store the best experience is one and the only way to earn their trust and respect. If you are planning to purchase grocery bags, you should plan on buying the plastic bags that they can customize for the following reasons. 
Looks Appealing to the Eye: Personalized plastic bags look fresh and appealing to the eyes. Vendors who choose to buy this type of bags will have an advantage over their competitors. You should, therefore, take the time to find a supplier that does a good job. You should plan to consult with them to see some of the work that they did in the past. Look at the bags that they did create and see if there is something that you will like. Discuss the design if you do not like the options that they offer. Choose a color that best represents your brand. 
Quantity is High: There are indeed so many types of bags that are available in the market today. You have to spend so much money when you purchase bags that they make of other materials than plastic. Plastic is one of the cheapest materials on earth. You can place a bulk order for plastic personalized bags for a little cost. People who want to save money should pick this option over others. If you are running a small grocery store and do not want to spend so much money on a grocery bag, it is wise to purchase plastic bags. 
Quality is Good: Depending on the amount that you are planning to spend, you can easily purchase a plastic customized bag for a meager cost. Buying quality bags is possible. But, when you pick grocery bags that they make of other materials, you have to spend so much money if you want products that are of better quality. But, when you are planning to purchase plastic bags, you do not have to spend that much. It is the main reason why many small business owners and storekeepers love plastic bags. 
Paper or cloth bags are too costly. If you are planning to purchase one of these materials, you need to spend so much money on them. And they are not that durable especially, the paper bags. They can rip apart for no good reason causing inconvenience and embarrassment to your customers. 
If you want your customers to have the best experience when they come to your store, you should plan on buying bags that are of high-quality. Since you will not be spending so much on plastic bags, you should go ahead and invest in the best option available. Never forget that your customers will make the best impressions about your store when you give them the best experience. 
Return on Investment: Instead of using plastic bags without a logo, you should plan to buy personalized grocery bags. When you print your logo on the bags, and when people take it around the city, onlookers will register your brand name in their brains subconsciously. Now, it will help your brand to get the attention that it requires by spending a minimal amount. You will have more sales as more people start to purchase from your store. 
The best part is that people can use these bags multiple times before throwing them away. This means, each time they take the bag outside, they are going to do free publicity for your brand or store. 
Consumes Very Little Energy: One other reason of why plastic bags are so cheaper is because manufacturers spend very less energy to make these bags. It takes 40% less energy than paper bags and the solid waste that comes from a manufacturing unit for each bag is 70% less than the paper bags. There is no wonder why customized plastic bags are the best option than all the available options that you can now see in the market. Always purchase the grocery bags in bulk to save so much.