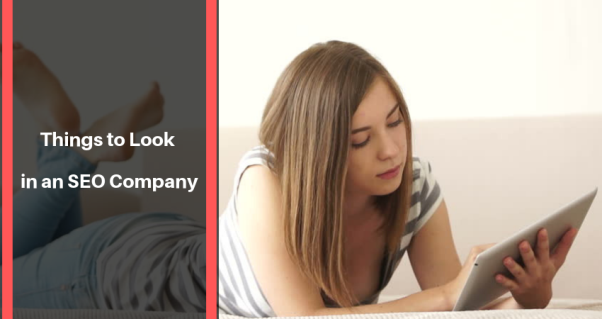 Things to Look for in an SEO Company
Digital brand value can be established by a reliable and trustworthy SEO company. Most of the SEO company does not leverage the benefits of the internet as they fail because these professionals do not have the necessary experience.
We all know that most of louche SEO company distributes spam online, so it is hard for any online business to find a reputed digital marketing agency Noida that can deliver the best results. Because SEO is a long-term investment and SEO can make or break any online business.
There is always the right way and wrong way in hiring an SEO company for your online business, here are few things to keep in mind if you are looking for SEO Company:
Mistake No.1 – Using Top Google results
This mistake makes a lot of sense if you think most simply. If you are searching for the SEO company in your area, you simply type the keyword + city/area name. After executing the query, you will get a list of plethora of website in search result. As we all know that website get top ranking means they are building backlinks to achieve at that position. Considering the fact that reputed company does not spend time optimizing their website to get clients. It is a new company that does not have the clients solely focus on their marketing strategy.
Mistake No.2 – Relying on "Top list" Websites
Companies having business models like listing the top companies so that users can have the option to choose the best SEO company on the list they have. These websites have main moto to rank for the top searched keywords like "list of top SEO agency", "Top SEO Company", etc. Most of these company work on pay to play model, the company appearing on top 5 of these lists are paid. They even have packages to place your website on the top list. Several websites are genuine and do not charge businesses to be on the top list, so you can trustthese types of websites who do not have pay to be on the top list model.
Things to look in Trustable and Reliable SEO Company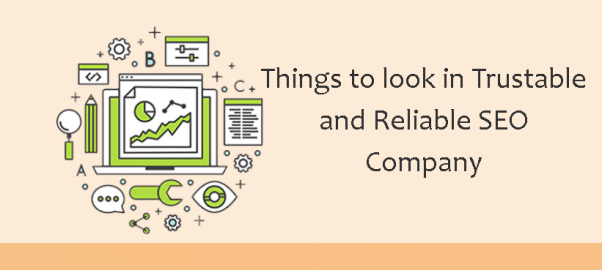 Realistic Offering – Never trust a firm who givesthe guarantee on rankings. SEO is an ongoing process and no one has the ability to give you a guaranteed 100% keyword ranking, as the search engine algorithm keeps on updating for the better search results for the users. Always look for the company that have a realistic approach, any company claiming for the guaranteed ranking, overnight visibility raises the red flag.
Experienced Firm – Always look for the company age in that particular industry. A number of years are an indication of the level of experience that the company has, as these companies worked with multiple clients and have the best understanding of what to do or what not to do as an SEO strategy.
Company Portfolio – Case studies are something that shows the authenticity of any company. if you ask for these reliable and trustworthy company for the case studies, they will be happy to showcase you their past work.
Strategy Implementation: Always ask your shortlisted company about the strategy that they are going to implement for your business in terms that you understand. Any authentic company has great experience in implementing top practice for their past clients, but they have a great and fruitful strategy ready for your business as well.
Things to Do After Finalizing the SEO company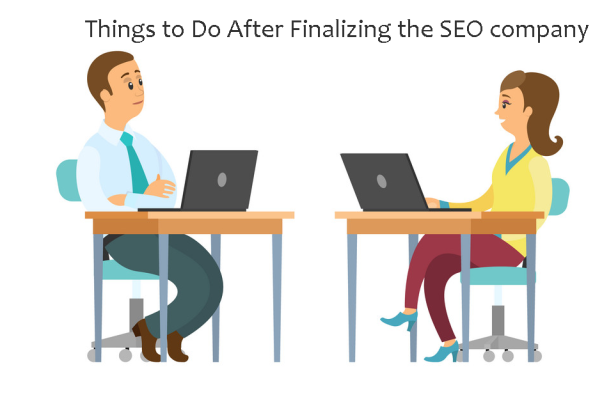 Follow them on Social media –Follow your finalized company on their Facebook, Twitter, LinkedIn even on their blog. Sign up on their mailer list. As these are the places that will give you a clear-cut idea about their ideology, marketing strategy with their tone on content.
Clear on fees and Contracts – Every agency has its own set of rules for the clients in terms of project fees and contracts. Some may charge you on an hourly basis or some may lock you for x months. Always ask them for the price and what they will deliver on the said price.
Schedule Meeting – It is advisable to have a meeting scheduled with the company you have finalized. it will be great for you if you can meet or can be taken on call with the expert who will be going to handle your project.
Conclusion
No matter if you are a large, small business owner, blogger or an online shop owner. You need to leverage the best online exposure of your website on digital media. Most of us do not have the time or even that level of skill sets to promote the website as a reputed SEO company have. Always consider several points in mind before starting SEO on your website. Keep track of the work done by your company and set some parameters of success.
Reliable SEO Company
SEO Company