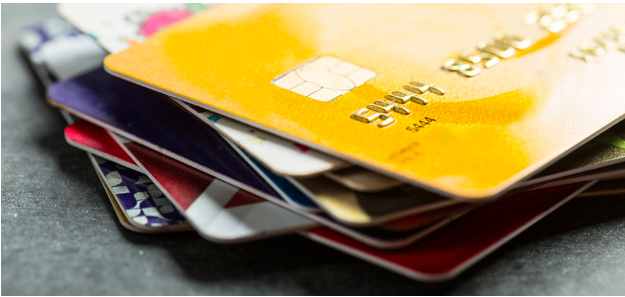 What is a Personal Loan Against Credit Card? Here's a guide
Personal loans against credit cards are loans that are taken against the credit limit of the user. A credit card is a wonderful option to pay for goods and services if one urgently needs them even when there is no adequate cash at hand. However, there might be times when one suddenly needs a big amount of money or one might need 45 days or more to make the payment. This is when such a loan can become the ideal option. In that case, one can repay the amount in monthly installments instead of having to pay off the entire amount in bulk when the due date arrives, and both the financial crisis as well as the repayment of the loan can be taken care of without incurring any extra charges.
The good thing about Loan against credit card is that it is a pre-approved loan. When you apply for credit card, there are a number of pre-approved offers given to the user and a loan option is often one of them. Since the credit card company almost always conducts a detailed financial background check when approving the credit card, the loan process itself requires minimal documentation. The processing is quick and the amount is disbursed to the user's account in a matter of hours.
Most banks and credit card companies have Net Banking facilities and one can check if they are eligible for the loan through the app. If yes, then one can get access to the funds almost immediately. Some credit card companies have various options of personal loans as well, like Instant Loans, Loans beyond the usual Credit Card limit and Converting Purchases into EMI loans. One should go through the offers from the credit card companies to determine which one is most suited to them and also, which kind of personal loan would be the most convenient to repay, depending on one's financial situation.
In case, one does not have a pre-approved loan offer, one can make a fresh personal loan application which can be easily done online. If one is not pre-approved for a loan, then a message will inform the person about it. A formal application would have to be sent in an ion review of the financial history, it will reveal the maximum loan amount one is eligible for. It is always a good idea to verify the loan details for oneself before signing any documents, even if there are any general guidelines for the loan. Credit Card interest rates can be quite high and could differ from card to card, and not knowing specifically about them could lead to confusion in the long run.
One must also find out about charges like processing fees involved in this kind of loan. It is usually 0.5% to 1% f the loan amount. There is no documentation required against loan against credit cards but it is still a good idea to always keep a check on one's finances. The funds of the loan could also be received through a demand draft. One of the most important things is that the EMIs are billed as part of the monthly credit card statement and it must be paid within the due date. Or else, it will start incurring penalty fees and higher interest, increasing the cost of the loan. In case of a credit card loan, the spending limit is reduced to the extent of the EMIs but in case of high denomination cards, there might not be any restrictions. It is up to the discretion of the borrower to manage his funds with caution to avoid overspending of any kind.
Author Bio:

Gaurav Khanna is an experienced financial advisor, digital marketer, and writer who is well known for his ability to predict market trends. You can find Gaurav on Linkedin.
Business Finances
Credit Card
credit card application
credit card companies
Credit Card Debt
Credit Cards
Finance
Finances
money
money management
Personal Finance
Personal Loan
Personal Loan Against Credit Card
Personal loans against credit cards
pre-approved loan
What is a Personal Loan Against Credit Card? Here's a guide